Soo..
I'd been playing with the idea of creating this post for some time. The idea came about last year when hubs and I were on the search for a Christmas sweater for the church Carol… We probably had a week to the day which meant most stores were low stock, sold out or five days shipped. We got a pretty good start this year and as I type, hubs Christmas sweater is en route to the house. Yay Us!!
In this season of sharing and caring, I thought I'd round up my favorite Ugly sweaters and group them in diff categories. As at the time of publishing most sweaters were in stock. I will continue to update the post so I'm not sending you on a wild goose chase.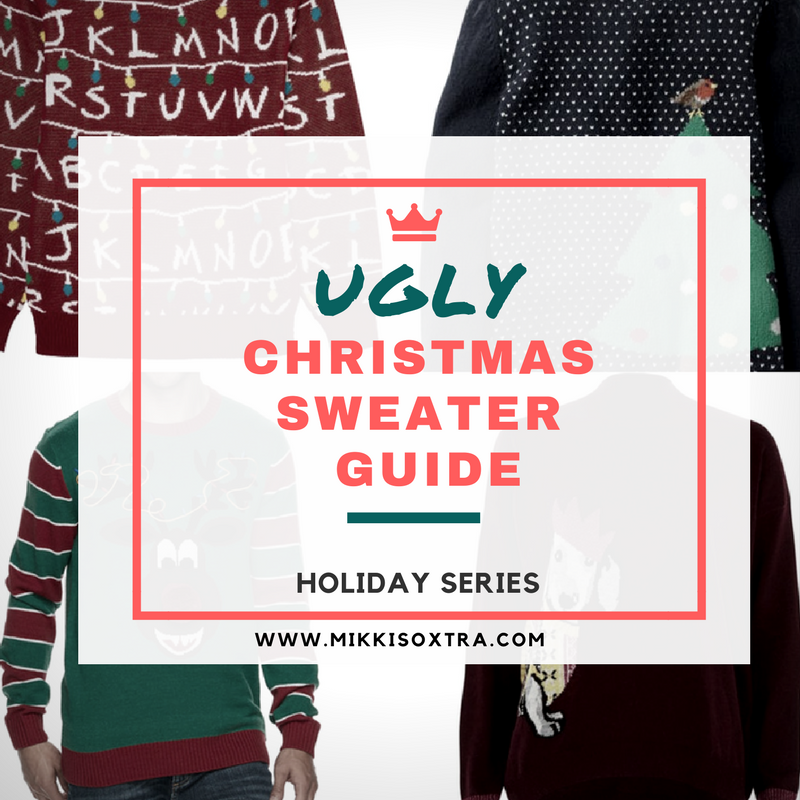 Classic Ugly Sweaters
WOMEN/MEN
In the area of design, the women's section can be some what limiting but I've done my best and found a few that I (And a few friends) would wear and they are scattered through out each section. 
I love checking for sweaters in the men's section because most can be unisex and give enough room for layering. My advice- Any sweater you find could be a women's sweater – consider us blessed. lol. 

Little Ones
Who doesn't love a tiny sweater. These are so cute! OMG… Can you guess which one is BabySoXtra approved?
DOGS & DOG LOVERS
We can't leave our pups out of the fun. I'd check for cats but most cats I know wouldn't dare. lol Puppies are such fun.
MINIMALISTS

My definition of Minimal is a look that is simple and has cleans lines. That doesn't mean they can still be fun!
NOT SO UGLY (Splurge) 
I typically would not spend more than $40-50 on a UCS but there are some buys out there I wouldn't mind. lol I'd have to caption this more of a holiday sweater than an Christmas (only) sweater because I would probably were them into the new year (with the exception of the first one). Don't slam me when you see the price tags lol.
LUXURY (Very luxury)
These sweaters are very lux. and the Tory Burch is to be applauded.
VERY UGLY
The category says it all. These sweaters are for those going for gold. Ha!
FAIR ISLE
Ugly sweaters not your thing? Try a bright Fair isle sweater so you aren't straying too far from the pack.

DISNEY/MICKY MOUSE LOVERS 😉
You know I had to do it right? I rocked my mickey mouse Christmas sweater for last year's Carol and though its sold out now, here are a few to get you going.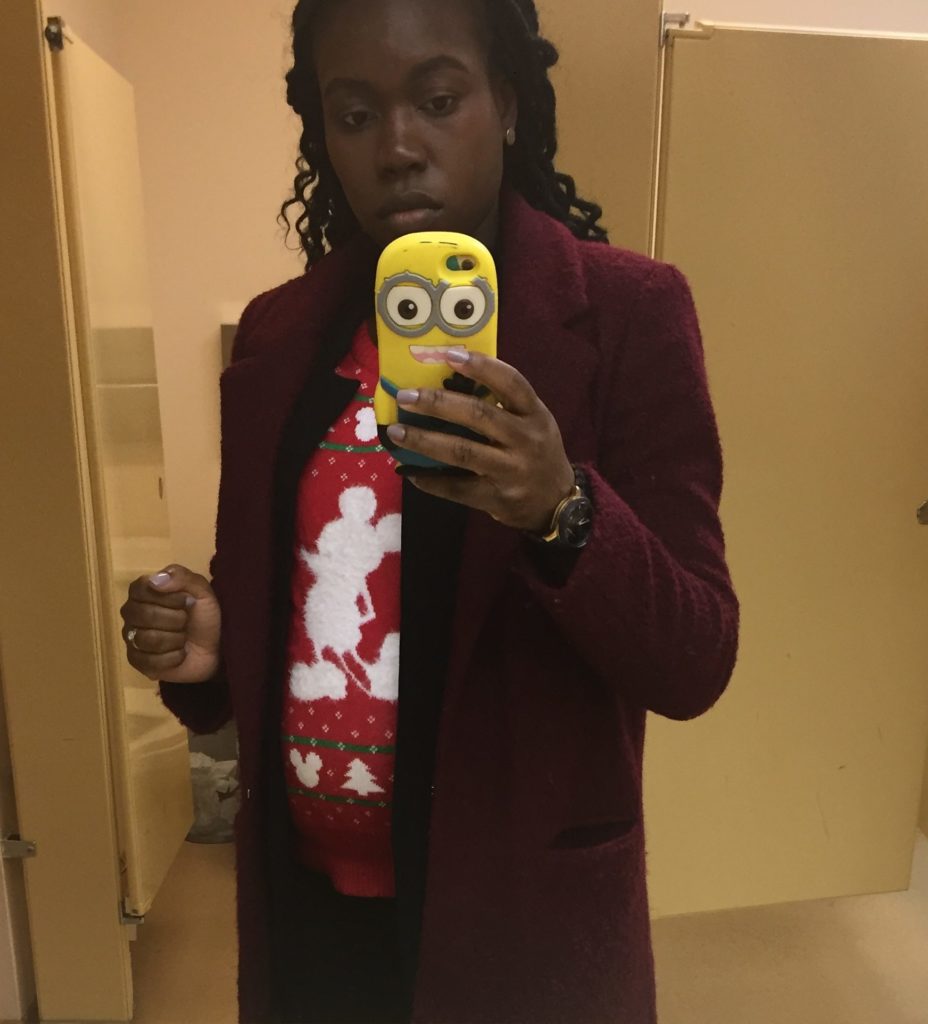 STRANGER THINGS CHRISTMAS SWEATER 
You will only understand the reference if you have watched binged season 1 (It is a must!) and this is why this sweater gets it own heading. I love a good Etsy find but I decided to keep the guide focused on retailers that offer free shipping, or at least, low-cost expedited shipping.  Target is the only such I know offering this fan sweater and can be found under the men's section. Don't let that deter you. Check the size guide to find your perfect fit and rock with it.
You can find it here. (Hurry they are selling out and its one SALE!)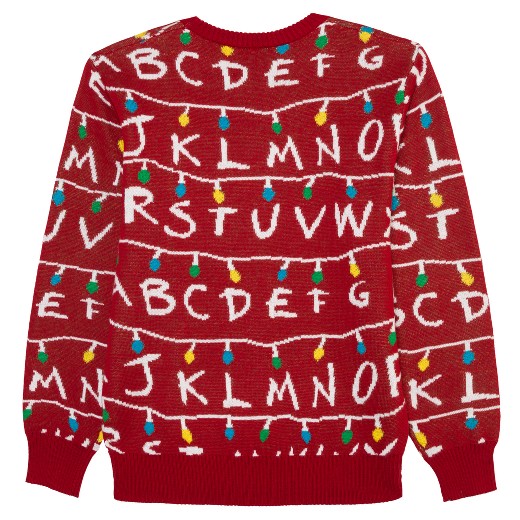 Christmas Sweater Alternatives
If you don't want a Christmas sweater but want to remain apart of the fun… don't worry. I have you covered to.