Hi guys!!
Hope you had a great Christmas and a long holiday weekend?
So…
I think I have to fight some of you moms out there. No one told me how much fun Christmas is with kids. Obviously this is my first Christmas as a mom and I was fortunate enough that he was old enough to enjoy it. I'm sure he won't remember most any of it but to see his amazement with the toys (and wrapping paper) it was awesome. Here is a Synopsis…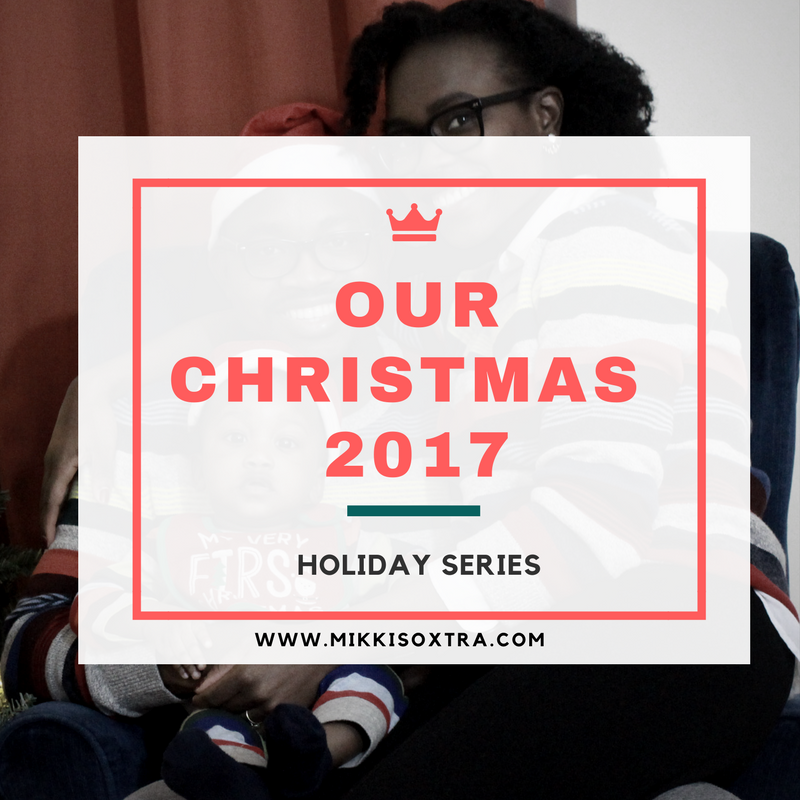 Pre-Christmas
We (meaning I) had a late start with decorating the house. I started maybe two weeks before. Though I picked up some decorations earlier in the year (#Life Hack), I wasn't able to get a tree. It worked out because I was able to find my dream tree (Balsam Hill Blue Spruce) for a major deal via Ebay. GUYS IT WAS BRAND NEW (#TearRubber). Anyway, the tree came and within a few days.. I had it set up. Little did I know that the tree came with satin gloves to help with set up so there were battle wounds by the end of the night. I strung lights but the main decorating came over the weekend. Apart from the standard balls, it was important for me to have special ornaments that brought the personality to the tree. I have some of them pictured below.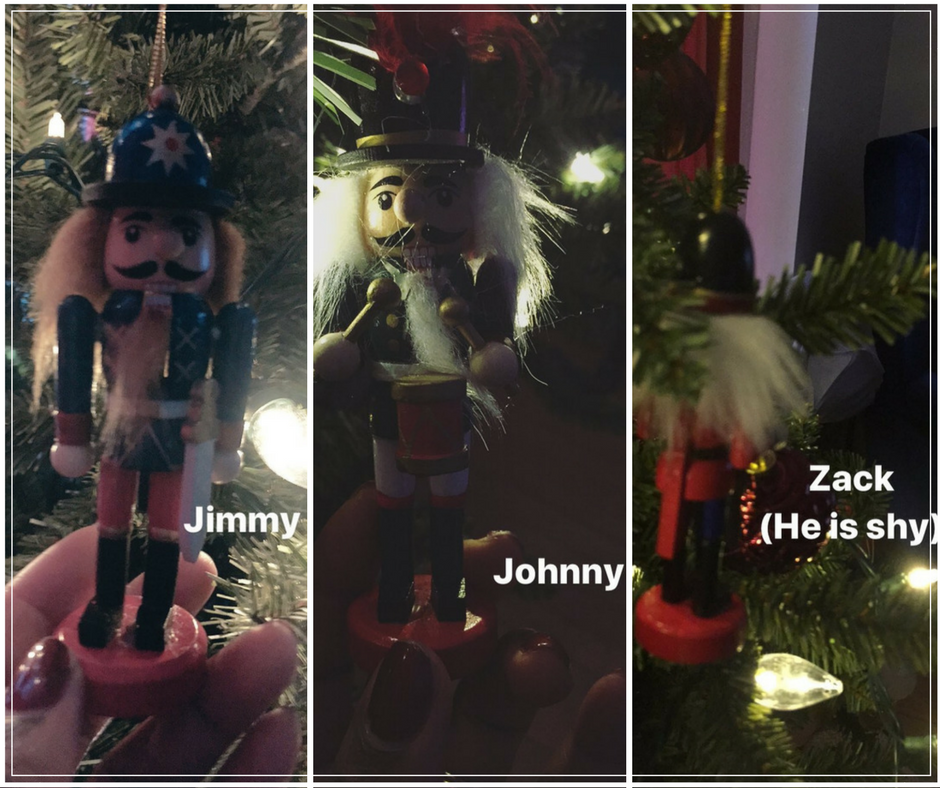 Christmas Eve
Christmas weekend was pretty packed. We attended our churches Carol Concert. Hubs and I wore Ugly sweaters and Baby wore is his Santa cap. I wore a turban as I was in the middle of Deep conditioning wash day (#MomSecrets). After the carol, we stopped at the mall for a last-minute shop and headed home. Since Christmas eve fell on a Sunday, we attended our regular worship service in the morning and spent the late afternoon with visiting friends and prepping Christmas dinner. Before bed, presents were wrapped and placed under the tree.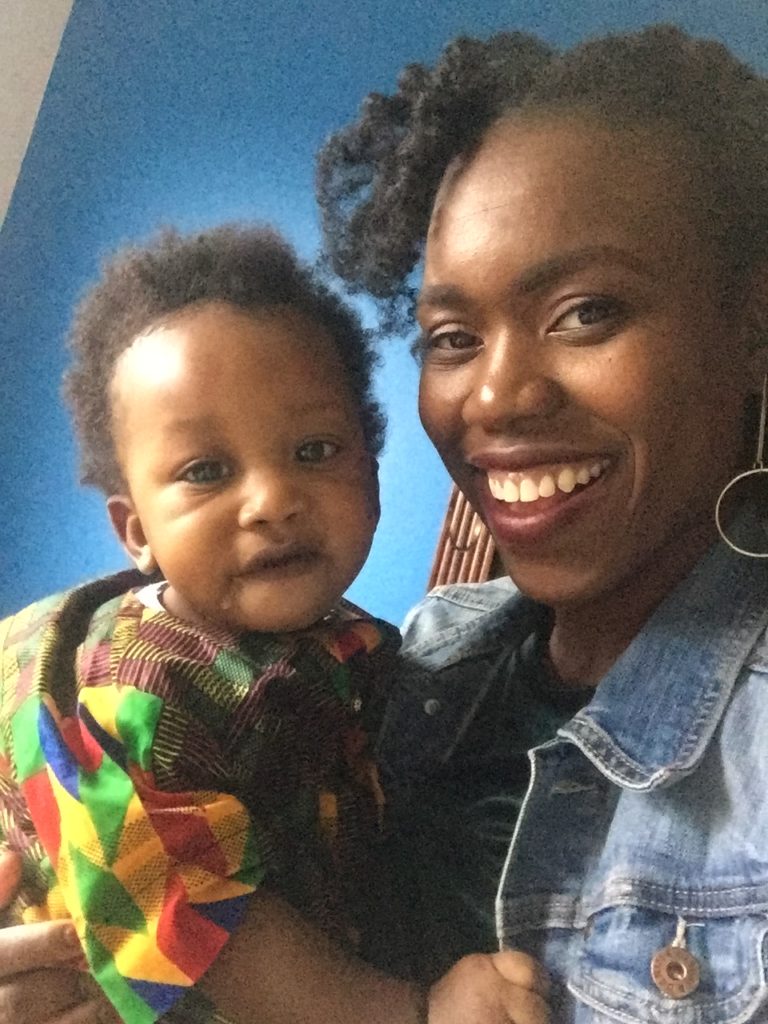 Christmas Proper
I could barely sleep and by morning, I was ready to start the day. I set our google home mini to play Christmas music in the living room but on the loudest setting, I could hear "Pentatonix" singing in our bedroom. (#Wow). Church service (yes again…lol) was short and sweet and we were home by 1pm. Brunch consisted of Dunkin Donuts and tea and The work began for dinner.
Menu:
Nigerian Fried Rice
African Salad
Smoked/grilled Chicken (Marinated overnight)
It's like there is a secret alarm that goes off because everyone started arriving only after the food was about ready lol. As per usual… We ate laughed and watched Yoruba movies til they got old. It was only after things wound down that we (mainly Baby) opened presents and took family pictures. This was probably the best Christmas yet and I loved being able to put smiles on everyone's faces. I absolutely can't wait til next year and I know it will come in a flash.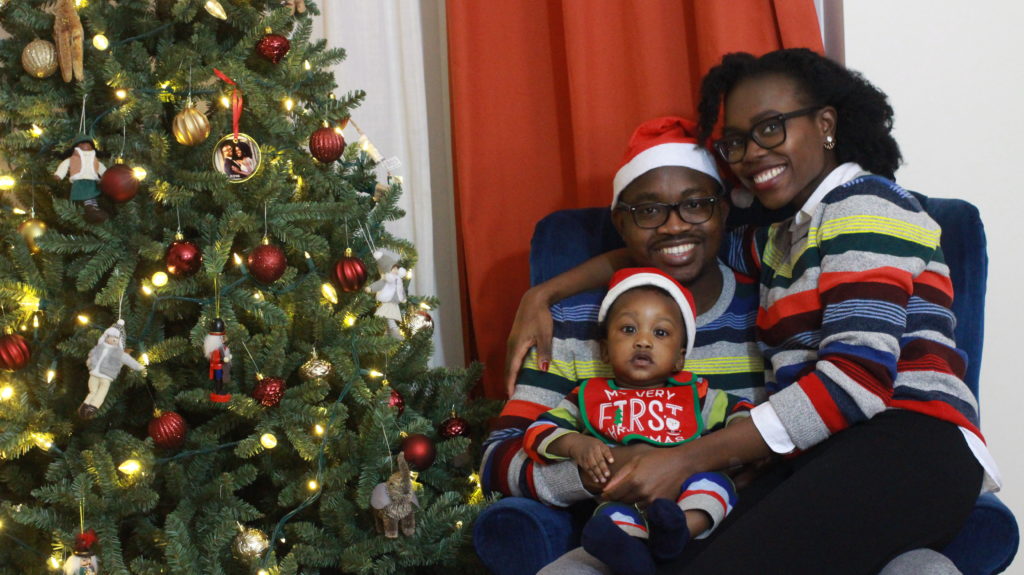 Our Sweaters (and Bubs matching onsie/pant set) are from Gap.com and can be found here. Hurry it's on sale and you can get an extra 40% off.  I preferred the Men's cut so I ordered an XS which still left room for layering.
Bonus — Boxing Day
We typically don't have the day off of work but I took time off to spend with the fambam. We went to see Star Wars (Which was really good!) and spent the rest of the night cooking Ayamase aka Designer Stew. The story of that experience is on my Instagram story. Don't miss out.. Follow me on Instagram here 😉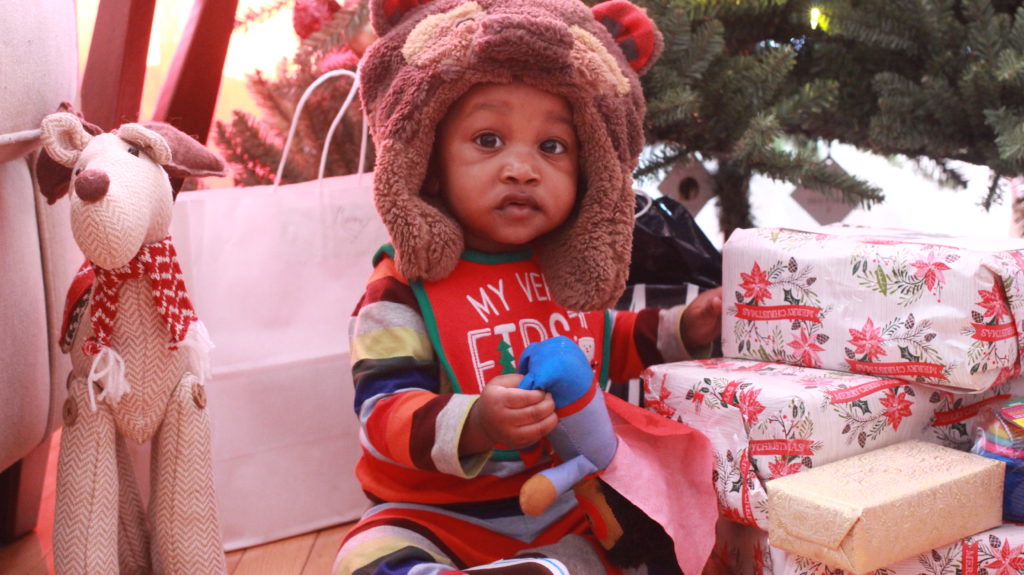 Now that the holidays are over, I want to know.  How did you spend them… Did you savor the time with family and friends or was it a time of reflection?
Leave a comment down below 😉
-XO
Mikki